With these 9 new features for Android and Wear OS, get moving.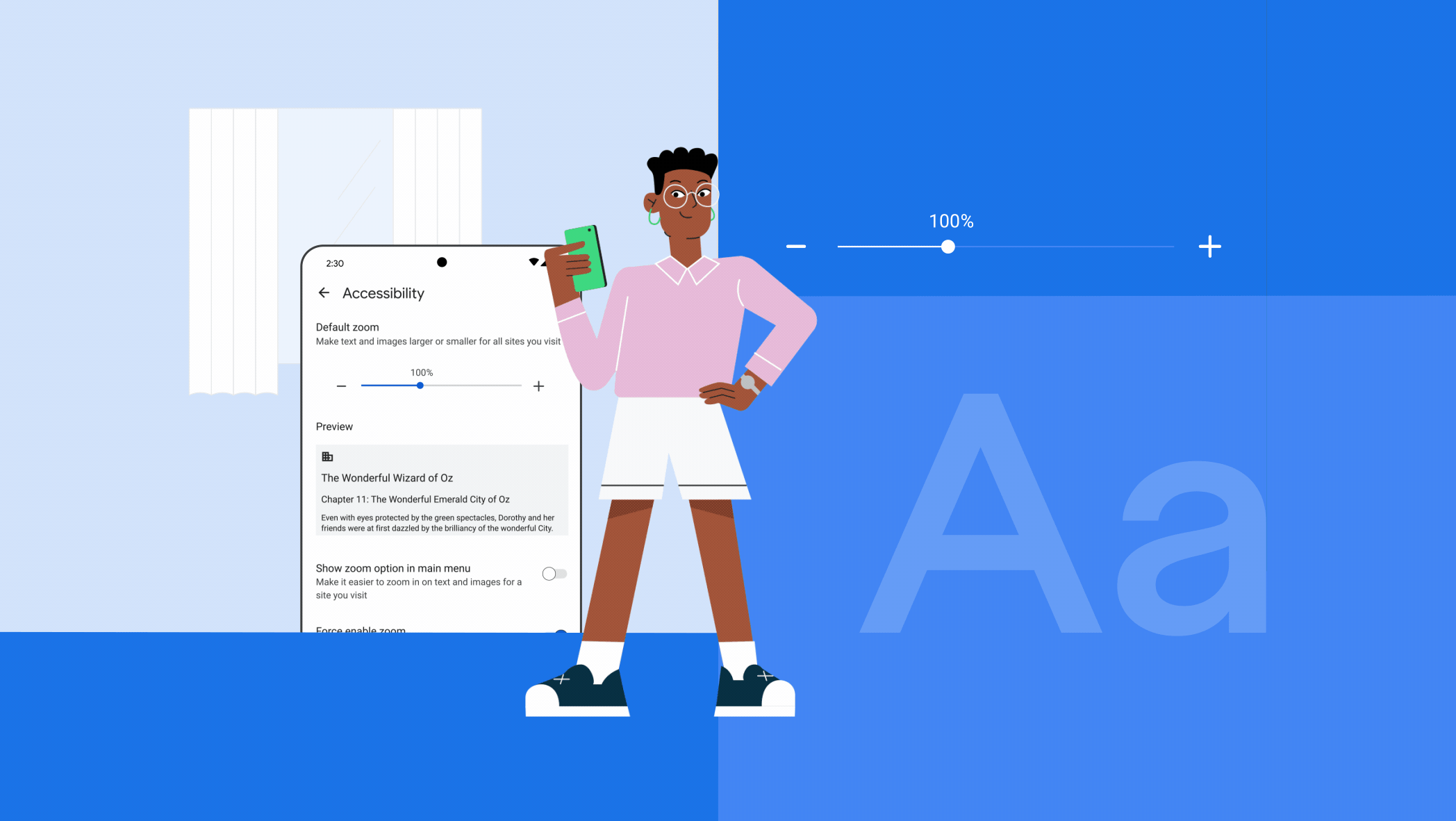 Google announced a few new features for Android at Mobile World Congress 2023. These include:
A new dashboard for privacy that allows customers more control over their data. A number of new "Digital Wellbeing" capabilities that allow users to monitor and control their phone use.

Users may keep their gadgets safe and secure with the use of the "Security Hub."
"Family Link," which aids parents in restricting their kids' screen usage.
Sharing files and links with other devices is simple with "Nearby Share."
Bluetooth devices may quickly link with Android devices thanks to "Fast Pair."
"Live Caption" creates subtitles for videos and audio in real-time.
For persons with hearing loss, a "sound amplifier" will amplify sound.
"Accessibility" that facilitates the use of electronic devices by those with disabilities.
Overall, these features make Android more user-friendly and accessible, and help to keep users' devices safe and secure.
Podcasts are being added to YouTube Music
Podcasts are now available on YouTube Music, and you can play them in the background. The eagerly anticipated function is currently being implemented. With the gradual addition of podcasts to its offering, YouTube Music now has a library of more than 2 million programs. However, up until this point, you could only listen to audio while the app was open and being used. The podcast would cease playing if you attempted to switch to another app or turn off your phone's screen.
This was a significant complaint from a lot of people, and it diminished the appeal of YouTube Music as a podcast listening platform. However, YouTube Music is now competitive with other podcasting applications like Spotify and Apple Podcasts thanks to background listening. Simply launch the YouTube Music program and select the "Library" tab to use background listening. You can then browse your podcast collection and tap on any program to start it playing. You can tap on the "Episodes" tab and choose the show you want to listen to if you only want to hear that one.
When you minimize the program after starting a podcast, it will still be playing in the background. The podcast will keep playing even if you close the screen of your phone. When you want to listen to a podcast while doing something else, such as exercising or commuting, this feature is fantastic. If you're a subscriber to YouTube Music, you can use background audio right away. Over the next few days, the functionality will be made available to all users.
The Workspace websites Google Drive, Documents, and others are getting a Material You revamp
A Material You makeover is coming to Google Drive, Docs, Sheets, and Slides. A new two-tone color palette, rounded corners, and other visual adjustments are included in the update. In the upcoming weeks, all customers should have access to the update, which is currently rolling out. The new look is reminiscent of the Material You redesign for Gmail that Google unveiled last year. It has rounded corners, a two-tone color scheme, a light backdrop, and dark lettering and accents. New symbols and animations are also included in the update.
Google is updating its Workspace apps as part of a bigger initiative, which includes the Material You overhaul. The update, which Google has been working on for a while, is a part of a bigger initiative to make the Workspace apps more contemporary and user-friendly. Google Drive, Docs, Sheets, and Slides have all received a much-needed facelift with the Material You redesign. The apps should be more pleasurable to use because of the new design, which is more contemporary and user-friendly.
The most recent Google TV update includes specific locations for movies, television shows, family content, and Spanish-language content.
With a recent upgrade, Google TV included specific locations for Spanish-language, family-friendly, and movie-related material. The update is currently accessible on Google TV and Chromecast devices.
A new home screen design with the update makes it simpler to find the content you're looking for. The four main tabs on the new home screen are Movies, Shows, Family, and Espaol. A search box and a selection of content that has been carefully chosen are both included in each tab.
The Movies tab offers a variety of well-liked films, both recent and vintage. There is a list of well-liked TV shows under the Shows page, including both current and previous seasons. A variety of family-friendly media, such as games, movies, and TV shows, can be found under the Family page. A variety of Spanish-language media, including movies, TV shows, and music, can be found under the Espaol tab.
The update also adds a brand-new "For You" section with content recommendations based on previous watching habits. A selection of movies, TV shows, and games that you might enjoy can be found in the "For You" section, which is found at the top of the home screen. The latest Google TV update makes it simpler to find the material you're looking for and is a great addition. The "For You" portion of the new home screen is a terrific place to find new information, and the layout is more user-friendly.