Reintroducing women into the picture
An online platform called "Women in Culture" by Google Arts & Culture promotes and honours the accomplishments made by women throughout history and in a variety of areas. The initiative includes more than 1,000 collections, exhibits, and stories that highlight the originality, leadership, and creativity of women in a variety of fields, including art, science, literature, music, and fashion.
The project is organised into multiple themes, one of which is "Breaking Barriers," which examines the obstacles women have had to overcome in various fields of endeavour. Women and Protest highlights the part played by women in social and political movements, whereas "Women and Power" investigates the manner in which women have exercised power throughout history.
Women and Creativity, Women and Invention, and Women and Representation are some of the other themes that highlight a variety of women and their accomplishments. The initiative also includes interactive exhibitions, virtual tours of museums and galleries, and teaching materials for instructors and students.
Google Arts & Culture's "Women in Culture" project aims to increase awareness of women's contributions and encourage upcoming generations of women to follow their goals and leave a lasting legacy. The initiative serves as a potent reminder of the influence that women have had on society and the value of continuing to promote and elevate women's voices and accomplishments by spotlighting the tales of women from various backgrounds and disciplines.
Google will honour International Women's Day in 2023 with a Doodle and an Easter egg on the homepage.
Google has introduced a number of programmes to assist and empower women worldwide on International Women's Day 2023. The introduction of a new effort dubbed "Women in Tech," which aims to offer training and resources to support women in pursuing careers in technology and close the gender gap in the industry, is one of the primary initiatives. The programme will provide access to a network of women in the profession, mentorship opportunities, and skill development. Google is also honouring International Women's Day by showcasing the historical achievements made by women in an unique Google Doodle that includes a variety of powerful women.
Google also hosts events and debates to bring attention to women's concerns and features tales of women who are making a difference in their communities. Additional initiatives include the growth of Google's Women Techmakers programme, which promotes and honours women in tech, and the start of a new scholarship programme for women seeking degrees in STEM subjects. Google is proving its commitment to furthering gender equality and assisting women's empowerment globally through these efforts. Google is assisting in the removal of obstacles and the development of a more inclusive and fair future for women in tech and other fields by offering resources, mentorship, and opportunities.
Google introduces a new Google Trends website
Google has introduced a new page for Google Trends, a well-known programme used to examine search data. A newly designed homepage of the new site displays the most popular search trends in real-time. Trends can also be researched by category, region, and time frame. The site now has a new "Visualize" page that enables users to build personalised data visualisations that are simple to share and embed. In addition, the new Google Trends page has a "Data Commons" section where you can access a number of open data sets about search patterns, such as information on COVID-19, global warming, and social topics.
The Data Commons area is made to make it easier for academics and journalists to locate and evaluate data pertaining to significant subjects. In general, the new Google Trends portal is made to offer consumers a more thorough and user-friendly platform for investigating search trends and learning about the habits and interests of online users. The portal is set to become an even more useful tool for marketers, researchers, and anybody else interested in learning how people use the internet as a result of its additional features and enhanced user experience.
Google Pixel Buds Pro now feature spatial audio that is immersive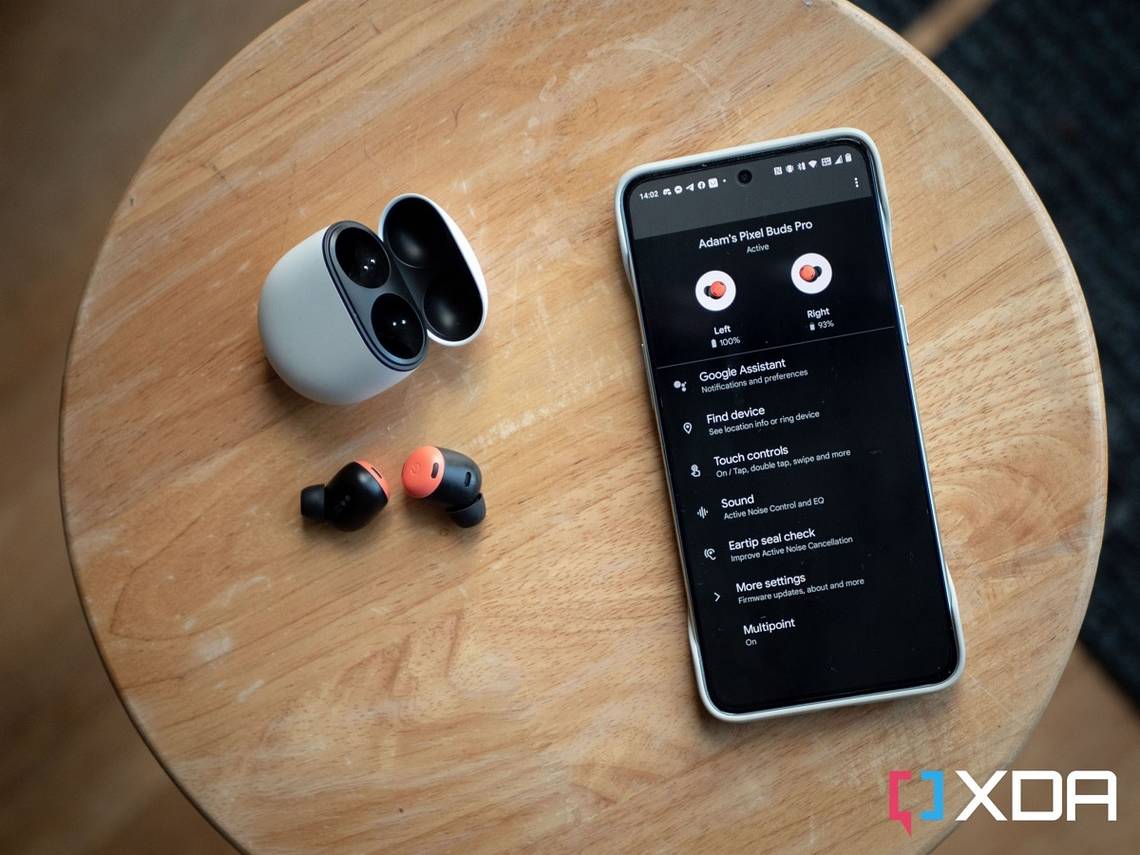 As of today, Google's Pixel Buds Pro wireless earbuds will enable spatial audio, a function that creates a 3D audio environment to make listening more immersive. Some expensive earphones, like Apple's AirPods Pro, already feature spatial audio.
Users of Pixel Buds Pro will be able to enjoy a more cinematic audio experience while viewing movies and TV shows thanks to the new functionality, which will also improve music and podcast listening. By mimicking the sensation of surround sound, spatial audio gives the impression that sound is emanating from various angles and distances.
Users of Pixel Buds Pro must upgrade their earphones' firmware and enable the function in the Pixel Buds app in order to access Spatial Audio. The functionality is compatible with any media that has been mixed in Dolby Atmos, a surround sound format that is increasingly being used in movies and television programmes.
Overall, the Pixel Buds Pro's addition of Spatial Audio is a good improvement that puts the earphones on level with other premium wireless earbuds. Users of the Pixel Buds Pro may now enjoy a more immersive and interesting listening experience thanks to Spatial Audio, which is crucial for individuals who use their earphones for entertainment.